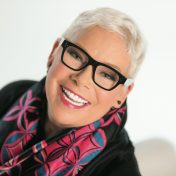 Sherry Chris
President and CEO, Expansion Brands
Sherry Chris currently serves as president and CEO of the Expansion Brands portfolio, which include Better Homes and Gardens® Real Estate, and ERA® Real Estate, focusing her efforts on guiding the strategic growth of the brands within the division.  Sherry previously served as president and CEO of Better Homes and Gardens Real Estate. Under her leadership, the brand grew significantly across more than 40 states and 6 countries and established a unique position as real estate's lifestyle brand.
Well-known for building brands based on next-generation consumer insights along with her innovative marketing and sales acumen, Chris's tech-forward mindset has been proven to usher brands to the next level in the industry which she serves. She is a strong advocate of engaging with businesses and consumers through social media channels – making her one of the most followed CEOs of a national real estate brand on Twitter.
Chris currently serves on advisory boards for the National Association of REALTORS® Real Estate Services program, the Asian Real Estate Association of America Education Foundation and New Story Charity, a certified 501(c)(3), that builds safe homes and transforms slums into thriving communities in developing countries.
She has been recognized year after year as one of Inman's 100 Most Influential Real Estate Leaders. Chris was inducted into the RISMedia 2021 Newsmakers Hall of Fame which celebrates industry icons for their outstanding achievements and commitment to exemplary service. Additional accolades include the 2021 HousingWire Woman of Influence, Swanepoel Power 200 list, named a Luminary in RISMedia's Newsmakers list, an industry Gamechanger by REAL Trends, one of the Most Influential Real Estate Executives by Real Estate Executive Magazine and Profiles in Diversity Journal's Diversity Leader and Women Worth Watching lists.
Chris is a graduate of The University of Western Ontario and earned an MBA from the Ivey School of Business.